At Lanier Pharma we never stop researching and innovating in our quest for excellence, not only in the formulation of our nutraceuticals but in all the steps that make it easier for the product to reach you. That is why we are proud to collaborate with Pharmacius, an online pharmacy specialising in health and beauty products. There you can find the best pharmacy, herbal and perfumary products. Among its more than 50.000 references, you will now also find the fulll range of Lanier Pharma nutraceuticals.
Pharmacius, online health and beauty products
At Pharmacius, you will find a reliable online shop, with carefully selected products at very competitive prices. In addition, these pharmacy and parapharmacy professionals will put all their knowledge to solve any questions you may have and their careful customer service will be very helpful.
We are commited to remain at the forefront of supplementation with scientific evidence, always pursuing the quality and rigour that has moved us since our begginings. Innovation and knowlege are the basis for the development of all our products, with optimal formulations, backed by first class studies and publications. We strive, day by day, to offer products manufactured to the highest quality standards, which contribute to mantaining health and improving people's quality of life.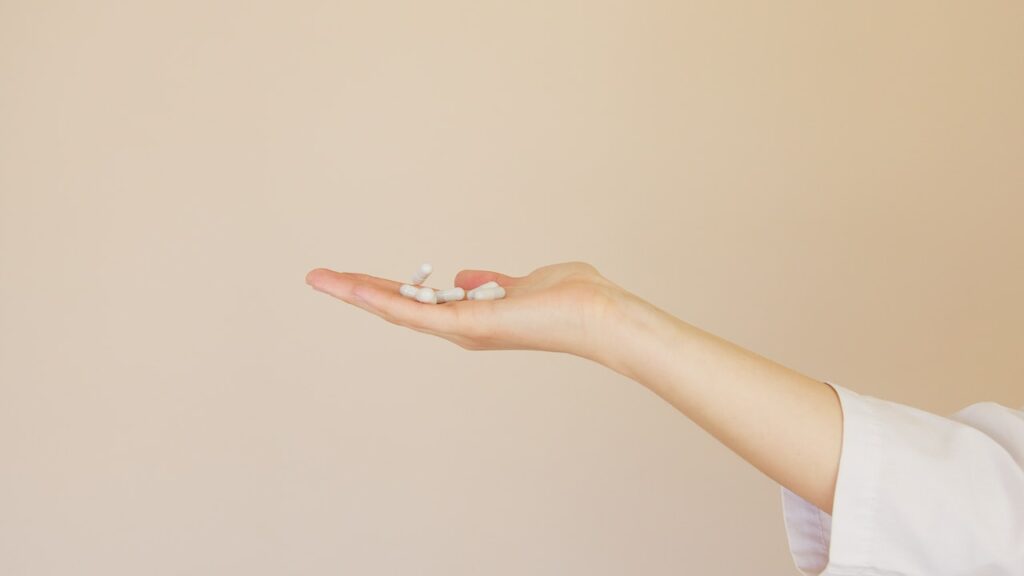 Our goal is to create effective, safe and affordable products
In that sense, Artrinox is the most innovative formulation to reduce joint pain with a unique mechanism of action. The association of Collagen type UC-II of the latest generation, Hyaluronic Acid, Glucosamine Sulphate and Chondroitin Sulphate, Vitamin C, Manganese and Turmeric, significantly reduces joint pain and inflammation. A supplement that will undoubtedly improve the quality of life of people with joint problems.
It also works as an excellent preventive method to delay degenerative joint damage. If you do not do sport, have a sedentary lifestyle or are over 40, this is an excellent preventive supplement for you.
We have formulated Trineurol for neuropathic pain, whether of physical origin or caused by a nervous system disorder. Wih a combination of Alpha Lipoic Acid, Tryptophan, Acetyl L-Carnitine and vitamins B, C and D complex, it reduces neuropathic pain and keeps the cognitive state in perfect condition.
Monacolin is scientifically proven to be the safest and most effective component for maintaining cholesterol levels. With it, we have formulated Laniercol, a combination of red yeast rice, Berberine, Policosanols and marine Omega 3, which significantly reduces low-density lipoprotein chlesterl (LDL-C) and triglyceride levels.
Inmunizat is our safe bet for the prevention and treatment of viral and bacterial infections. For this purpose, we have combined beta-glucans, tannic acid, zinc, selenium, vitamin C and E in perfect synergy. It is an innovative product, designed and formulated to boost the immune system's ability to fight infections.
To prevent urinary tract infections, we have Istivan. This nutraceutical includes in its formulation American cranberry, PAC's, mannose and probiotic, which complement each other in a triple mechanism of action, to prevent recurrent urinary tract infections.
For muscular fatigue caused by occasional physical effort, by a normal ageing process or as a consequence of certain diseases, especially infectious diseases of a viral nature (influenza, COVID-19, hepatitis), we have created Altiusvit. A combination of Citrulline malate, Glutamine and Pannax ginseng.
Altiusvit Forte is designed for muscle recovery in athletes and people who train regularly. With citrulline malate, HMB, BCAA's and Taurine, is the perfect combination to combat fatigue, reduce tireness and improve recovery.
Whatever your health problem, we have a nutraceutical for you. And now, with this collaboration, Lanier Pharma hopes to bring our products even closer to you through Pharmacius.